Cloud Based Digital Signage
Cloud-based access and you can create contents, schedule layouts and manage all the media files through CMS Editor at anytime, anywhere with any web browser in just 4 simple steps. Connect your VisionAI digital signage players to the screen and connect it to the internet WiFi or LAN. Now, you are ready to manage your screen remotely.
System Setting Check player (TV Screen) status – to see if the player is online or offline.
Upload Media Upload your media files into cloud server and create your own library.
Screen Layout Design and create multi-zone screen layouts using drag-and-drop function.
Schedule Layout Select the TV screen (player), drag-and-drop the screen layout into sortable box. You can also drag and drop one or many screen layouts and publish to schedule.
Top grade security Our cloud server is secured with HTTPS, holding SSL certificate and latest protocol TLS 1.3 is used for encryption and authentication. Our hosting server is in Singapore.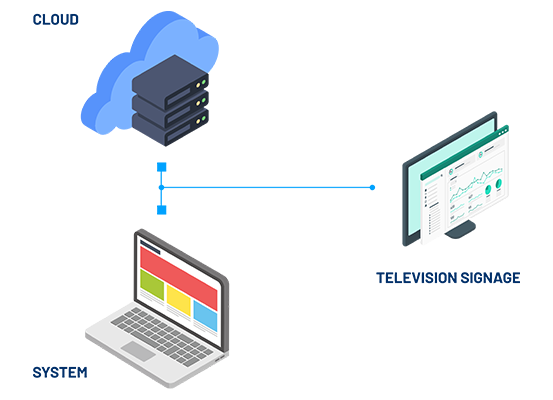 Local Based Digital Signage
Local CMS server software will be installed in your dedicated server/PC with a static IP assigned. All the data and information will be stored locally instead of public cloud server.
Local server or PC Specification (Minimum):
Local Static IP address
i5 Processor (Above or Equivalent)
Minimum 8GB RAM
128GB Hard Disk (Above or Equivalent)

How to work on local based digital signage? 
We provide CMS software for you to install on your dedicated local server/PC.
The local server is similar to the cloud server in terms of its functionality.
To log into CMS System, just enter your local server/PC IP address in any browser to open login page.
The steps are same as for the cloud server.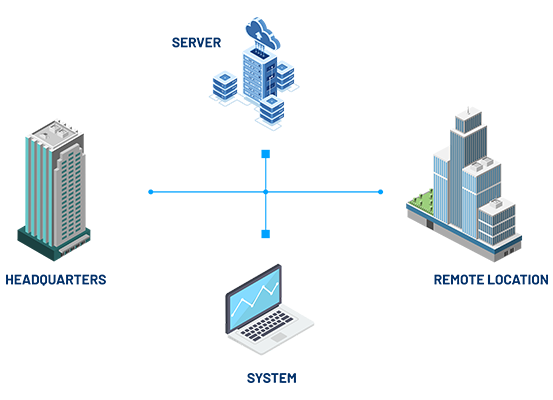 Standalone (USB) Digital Signage
Without internet access, you're still able to manage all your displays with USB plug and play option.
How to work on standalone digital signage?
Follow the 4 steps as it is described for the cloud server.
After schedule layout, you just have to go to view under schedule layout and download the content. The content file will be downloaded in Zip file.
You can save the file in a thumb drive. Now, you can plug and play on the media player. After that, you can remove the thumb drive.